This post has been viewed 19 times
.
Printable Version
Email to a Friend
Subscribe: Email, RSS
Sign Up for Our January Bible Study - Overview of Gospel According to Matthew
Posted by: Dr Beverly Brooks Summers on Sun, Jan 3, 2021
Join us on Tuesday's from 8:00-9:00 p.m., EST, starting January 5, 2021, for our Bible Study. During the month of January, we will be conducting an Overview of the Gospel According to Matthew. It's free! In order to access the Zoom platform where the Bible Study will take place, register at the following site: https://www.eventbrite.com/e/bible-study-gospel-according-to-matthew-every-tuesday-in-january-2021-tickets-131348598193?fbclid=IwAR2D9Qt0FxJo-n-HE6huLSY_zyrvBox4xxxc47TuVzlxTWqfVfvAUYUlERc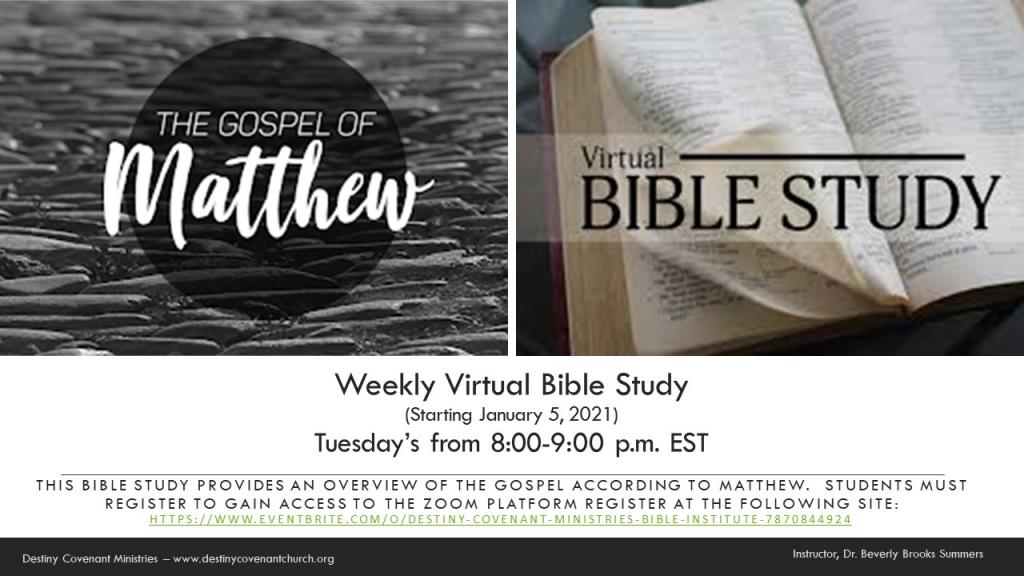 No messages have been posted.
You must first create an account to post.