This post has been viewed 417 times
.
Printable Version
Email to a Friend
Subscribe: Email, RSS
Sign Up for our Virtual Bible Study - Tuesday's 7:00 - 8:00 p.m.
Posted by: Dr Beverly Brooks Summers on Sun, Jan 3, 2021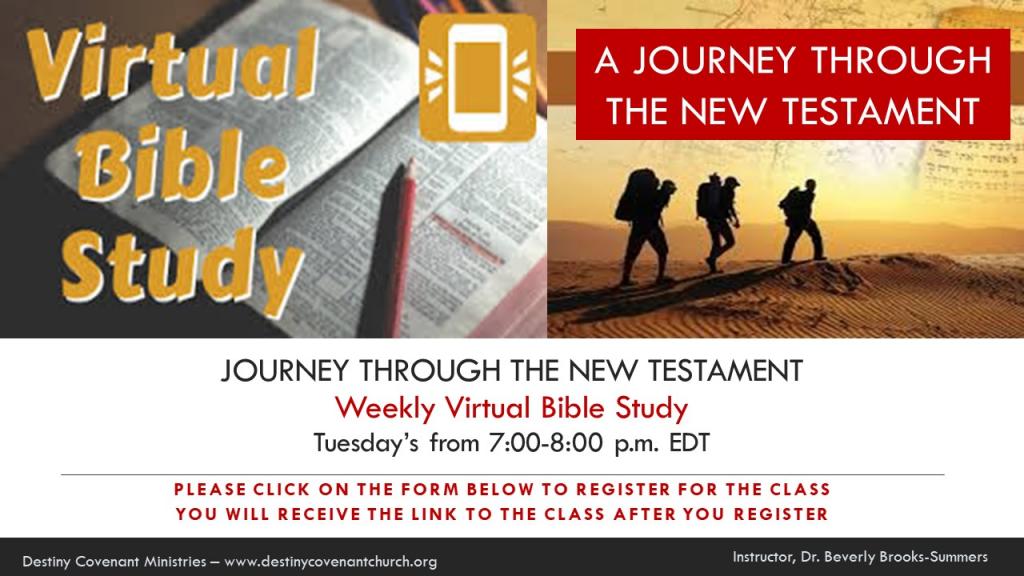 Join us on Tuesday's from 7:00-8:00 p.m. EDT, for our weekly Bible Study as we "Journey through the New Testament." Please complete the form at the following link and you will receive access information through the email you use when you register.
docs.google.com/forms/d/e/1FAIpQLSfgMJtCCij2RzwAaPCEz52tU3R0kwEcDQPrrb4xSY0xRZrlUg/viewform
No messages have been posted.
You must first create an account to post.